SPECIAL OFFERS
special limited time offers for you

For a limited time through the end of August 2020, Allstate Air and Heat is offering a low $139 price on a renewal or new customer purchase of an Ultimate Service Agreement (U.S.A. Plan)! RIGHT NOW is the time to have your air conditioning system checked BEFORE the really HOT weather hits. Our schedules are filling quickly as you would imagine at this price so don't wait! Call us today to schedule your complete system checkup (1 of 2 included with your new USA contract). To learn more about the U.S.A. Plan continue reading below.
We put together what we think is a fantastic deal for every homeowner out there. We're offering a (1) year Maintenance/Service Agreement (U.S.A. Plan) that includes TWO Full (40) point System Check-Ups and a 20% discount on Labor and ALL parts including refrigerant! For a limited time the Agreement is only $139.00! It's a super deal that will pay for itself in energy savings, overall home comfort, and in extending the life of your system. A clean system running at peak efficiency minimizes wear and tear on air conditioning and heating system components. This in turn will greatly extend the life cycle of your central air conditioning system or heat pump system. U.S.A. plans cover all equipment types, SO,...regardless of which system type you have, whether it be a straight cool with electric heat strips, a heat pump air conditioning system with back up heat strips, or a gas furnace forced air system with straight cool air conditioner, or if you have a Geo-thermal water-to-air heat pump system. It makes no difference in the end because the Ultimate Service Agreement plan will cover all these systems and more. Make the smart choice and purchase your U.S.A. plan for each of your systems in your home today!

Click on the image below to see the details for your U.S.A. plan.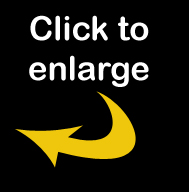 WHY CHOOSE US
you deserve the best
Allstate Air and Heat, Inc. is a family owned, Veteran owned, and Christian owned family run business built on solid Christian values and business principles. Honesty, Integrity, and Fair pricing are just a few words that come to mind when talking about the way we do business with our customers. With over 35 years of experience in this business we are able to provide quick and correct advise to help you make the right decision with your money.

Since 2005 Allstate Air and Heat has been proud members of the Better Business Bureau.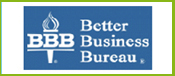 Our record remains pristine and untarnished throughout the years because we are relentless in pursuing our customer's happiness.

Our professionalism and dedication to getting the job done correctly provides our customers with "piece of mind" that the job will be completed correctly and on time, every time. Again, our focus is 100% customer oriented.

Additionally, we are members of the Melbourne Regional Chamber of Commerce.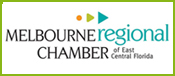 Through our membership at the Chamber we are able to give back to our (your) local community helping fellow business' and organizations in turn. Recently we were able to support the Haiti Relief Project by sponsorship of individuals working to rebuild.