MDA Lock-Up Donations!
Believe it or not, I'm going to jail and I need your help. While it's not a real jail, it's even more important as I'm raising bail to help children and adults with muscle disease in my community who are supported by the vital work of the Muscular Dystrophy Association (MDA). I might not be able to rely on good behavior to get out so that's why I need your help - I need you to donate to my bail! Just click on the donation button to make a secure donation - I know that together we'll Make a Muscl

...Read More
New Online Parts Store OPEN
Brand New Online Store selling common failure parts for all brands of air conditioning and heating systems. It doesn't matter if you have a heat pump system or a straight cool air conditioning system, you can get the parts you need right here! Anything you don't see we can order for you. Credit card payments welcomed, shipping welcomed, pick up welcomed. http://www.mkt.com/allstateairparts

DIY A/C PARTS HERE

...Read More
Are Ozone Generators Effective?
Available scientific evidence shows that at concentrations that do not exceed public health standards, ozone has little potential to remove indoor air contaminants.

Whether in its pure form or mixed with other chemicals, ozone can be harmful to health. When inhaled, ozone can damage the lungs. Relatively low amounts of ozone can cause chest pain, coughing, shortness of breath and throat irritation.

It may also worsen chronic respiratory diseases such as asthma as well as compromise the abi...Read More
What to look for when choosing an air cleaner
The potential effectiveness of the device under the conditions it will be used.
The need for routine maintenance, including cleaning and replacement of filters.
The estimated capital and maintenance cost.
The installation requirements (e.g., power, access).
The manufacturer's recommended operating procedures.
The possible production or re-dispersal of pollutants, such as ozone, particles, formaldehyde and trapped gaseous pollutants.
The inability of some air cle...Read More
Do Air Purifiers Really Work?
Indoor air pollutants are unwanted, sometimes harmful materials in the air. They range from dusts to chemicals to radon. Air cleaners are devices that attempt to remove such pollutants from the indoor air you breathe.

The typical furnace filter installed in the ductwork of most home heating and/or air-conditioning systems is a simple air cleaner. This basic filtering system may be upgraded by using another filter to trap additional pollutants or by adding additional air-cleaning devices. An a...Read More
The HOT Days are here! Are you ready?
Now is the BEST time to finally have that NEW Air conditioner installed in your home! By installing a new air conditioning or heat pump system in your home today you'll be able to take advantage of energy savings during the hot months of THIS summer! In other words, you'll get a jump start on saving money to pay for that new a/c system starting right NOW! Many folks are "waiting" for the end of the year to install that new high efficiency air conditioner or heat pump. The problem in this log...Read More
Heating Season is upon Us
Now is the time to have your air conditioning and heating system checked for proper operation. At Allstate Air and Heat we are offerring a FREE duct system inspection. A duct system that is properly sealed and performing as designed will keep your family cool in the Summer and Warn in the Winter. ...Read More
Heating Systems Checkup Time
The Season is Changing

Now is the time to have your central heating system inspected. For the past several months your central air conditioning unit has been operating in cooling mode. However, now that the weather here in Central Florida in particular Brevard County has begun the transition from those hot Summer days to the cooler temperatures of Fall, the time is getting short for when we may need to count on our Heating systems to provide some comfort in a chilly home or office. A bit o...Read More
Hot Water Recovery Unit - Hot Item!!!
Any home a/c system or heat pump a/c systemin Florida that generates hot gas at a temperature at or above 130 degrees F (that's pretty much any air condtioning system 14 SEER or lower) as the gas leaves the compressor is suitable for sub cooling the refrigerant; this includes the newer systems being sold using R410a refrigerant. Hot water recovery units work with ALL brands and is only limited by temperatures generated. The hotter the refrigerant gets when your air conditioner is running, the mo...Read More
Indoor Comfort - Health for your Home
The key to mold control is moisture control. It is important to dry water damaged areas and items within 24-48 hours to prevent mold growth. If mold is a problem in your home, get rid of excess water or moisture and then clean up the mold.

Your Air Conditioning system can do a great job of assisting in drying out your home if it is working properly. Clean evaporator coils, proper refrigerant charge, and an efficient/sealed duct system can significantly drop the humidity level or dry the air ...Read More
Supermarket Refrigeration Systems Changing for the Better
Every once in a while an industry actually listens to the concerns of the public in general. Sometimes an industry will even make changes to improve living conditions for the public at large. In the Air Conditioning and Refrigeration Industry things are changing for the better. At Allstate Air and Heat (AAAH) we try to keep informed on these changes in our industry and then pass the information on to the consumer. Here is a case in point:

In today's world of improving environmental respon...Read More
HydroCarbon Refrigerants are on their way!
New to the USA: Hydrocarbon Refrigerants - R600a & R290 to name a few.

In the USA we are familiar with Isobutane used in lighters and such. Also propane is used quite extensively in the USA for cooking and heating purposes. Soon these substances will be used as a refrigerant in commercial products we buy and use here in the United States.

Hydrocarbon refrigerant R600a (isobutane) is being used today in >95% of all European household refrigerators and other geographic regions are transit...Read More
Lennox Solar Powered Air Conditioning Systems
This is a good thing! Lennox Air conditioning Systems have designed a truly amazing commercial air conditioning solution for today's "GREEN" consumer. Their new system utilizes an integrated solar panel system that provides power to the unit during all periods of use, however, the real benefit comes during the "peak" usage hours of the day when FPL charges at a higher rate. The solar panels connect directly to the Lennox commercial unit and provide power in a fashion that allows the unit to i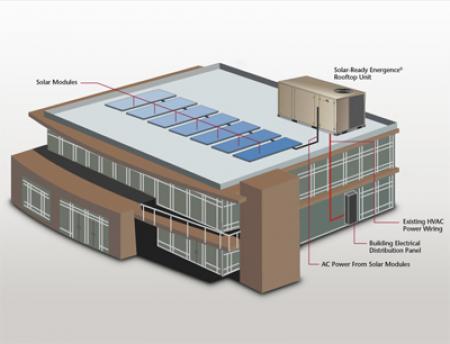 ...Read More
FREE - Information on Air Conditioning Maintenance
Here is a copy of a letter we recently mailed out to our customers in order to inform them on some basic air conditioning and heating maintenance tips. Take the time to read through this and print a copy out for later reference if needed.

Link: http://www.allstateairandheat.com/images/AAAHNCML.pdf...Read More
Mitusbishi Ductless A/C Systems
Mitsubishi Ductless Room Air Conditioners

A wide variety of indoor unit designs and outdoor unit capacities ensures the flexibility to meet the most challenging of air conditioning needs. From aesthetic wall-mounted and floor-standing designs to ceiling-recessed cassettes, abundant options are available to match virtually any interior design. Many systems are equipped with the "l-see sensor", an original Mitsubishi Electric technology that realizes better air conditioning control. This is com...Read More
Lennox wins Good House Keeping Seal (Video)
Good Housekeeping Seal

Anytime you invest in a new heating and cooling system for your home, reliability becomes a top priority. You want to make sure your system works the way it was designed to work, keeping your family comfortable throughout the year.

At Lennox, we are dedicated to delivering the highest possible levels of reliability and durability. As testament to this commitment, you`ll find the Good Housekeeping Seal on most Lennox® Products. As one of the most widely recognized sy...Read More
Progress Energy Air Conditioner Rebates
These days, everyone is looking to make solid financial decisions. One of the smartest ideas you can make? Improve your home's energy efficiency. By saving energy, not only are you guaranteed a reduction in your energy bills, you'll also be increasing your comfort and adding long-term value to your home. And using less energy means fewer emissions — which helps the environment.

If you're interested in making your home more energy-efficient, look no further than our Home Energy Improve...Read More
FPL Top 10 saving tips
Listed below are some of the quickest and most effective ways to help you conserve energy, trim costs, and gain control over the energy usage in your home. You should post these tips in your home so that everyone can join in and save!

1. Cool your home at 78 degrees or warmer with the thermostat fan switched to auto. For additional savings, raise your thermostat to 82 degrees or warmer when you`re away.
2. Heat your home at 68 degrees or cooler with the thermostat fan switched to auto. To sa...Read More
On-The-Job Safety Tips During Crazy Weather Patterns
These days, contractors and their customers find themselves endeavoring to maintain not only comfort — but something far more important. The NEWS interviewed contractors around the country who are taking steps to handle unexpected weather and extreme conditions that may compromise safety. The Center for Disease Control and Prevention and the Federal Emergency Management Agency have provided safety tips and action items for businesses and consumers who can be adversely affected by this year's...Read More