EQUIPMENT MAINTENANCE
how important is preventative maintenance?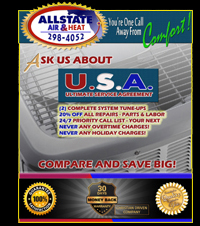 >> 24 problems cause 99% of heating system failures, and 16 of them can be prevented with proper maintenance.

>> A buildup of just one 100TH of an inch of dirt or film on an evaporator coil can reduce its efficiency by 5%, and 0.042 inches of dirt can result in a decrease of efficiency of 21% (United States Environmental Protection Agency).

>> A dirty evaporator coil, condenser coil or blower could increase air conditioning or heat pump electrical usage by 50% or more.

>> A blower wheel with lint and dust provides 15-20% less air. The result is lower efficiency. A dirty blower wheel usually indicates a dirty evaporator coil. Clean systems restore capacity and lessen run time, thereby reducing operating costs and extending system life span (Louisiana State University).

>> Louisiana State University and Gulf States Utility study of five existing houses before (HVAC system) cleaning and after cleaning resulted in average savings of $32.76 per month (based on $0.08 per kWh) on cooling bills. In addition, 9,250 BTU's per hour or 0.79 tons of capacity was restored and the units ran 1.7 hours less per day.

>> Pacific Gas & Electric found the average heating energy savings for locating and repairing refrigerant leaks and correcting refrigerant charge was 18.4% (heat pump systems).

>> A Texas A&M University study found that a 23% refrigerant undercharge could result in a 52% efficiency loss
OUR MAINTENANCE PLEDGE
what you can expect from us
At Allstate Air and Heat, Inc. all of our trained air conditioning technicians are E.P.A. certified and are skilled at performing thorough preventive maintenance on all makes and models of air conditioning and heating systems. We'll make sure that your air conditioner and heater system are functioning properly, that your a/c equipment is running at peak efficiency and ' when necessary ' recommend necessary preventive measures that should be taken to ensure continued reliable air conditioning and heating operation. It doesn't matter if your system is old or new, if you are looking for routine maintenance or if you're system is in need of a major air conditioning or heating repair; Alsltate Air and Heat, Inc. will be there with your interests in mind assisting you in making the best decission for your family.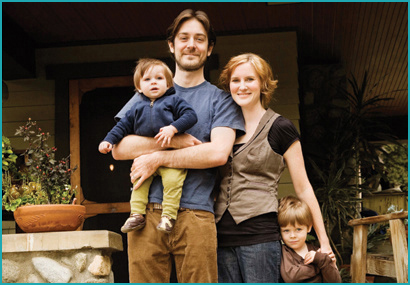 SERVICES OVERVIEW
what we will do for you
Our list of services is constantly evolving to better suit our customer's needs. Providing quick, timely response to every call is our primary objective. Through constant evaluation of our procedures and execution we are able to mold our service and installation efforts around the customer's needs. 100% customer satisfaction is the only acceptable outcome.
MAINTENANCE AGREEMENT
Lets get started saving you money!
We put together what we think is a fantastic deal for every homeowner out there. We're offering a (1) year Maintenance/Service Agreement that includes TWO Full (30) point System Tune-Ups and a 20% discount on ALL parts including refrigerant AND including Labor! You'll also enjoy being included on our "Priority" call list. And finally, with membership to our USA Club (maintenance agreement) you'll never ever pay any overtime charges OR holiday charges!
That's right,..you call us and we're there anytime, day or night at NO EXTRA CHARGE!

For a limited time the Agreement is only $129.99!

It's a super deal that will pay for itself in energy savings, overall home comfort, and in extending the life of your system.

Simply click on the image of the Maintenance Agreement below and fill it out. Mail to our office with payment and we will contact you to schedule your first Maintenance tune up. It's that simple!
Residential_______ Commercial

&&&